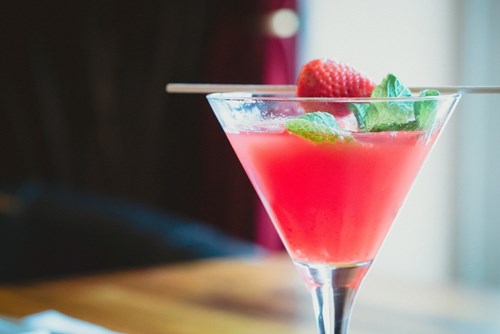 Cocktails are always a sunny day favourite but which are the best and worst for calories?
A low calorie Mojito is always the best choice (white rum, mint, lime, soda water). Although sugar is typically added, you can always request a sugar-free version. The refreshing Sea Breeze is also a great option (vodka, cranberry juice, grapefruit juice) with approximately 180 calories per glass.
Despite the rather light-sounding name, the worst cocktail for your waistline is definitely the Long Island Iced tea, with a whopping 780 calories per glass. This is shockingly similar in calorific content to a Big Mac Meal. Cream-based libations are also a no-no, so resist the temptation to order a Mudslide (594 calories) or Chocotini (438 calories). Here's our handy guide to cocktail calories:
Serving size is one glass (200 ml) Calories
Sloe Gin Fizz 120
Tom Collins 120
Mint Julep 143
Whisky Sour 166
Blue Lagoon 179
Screwdriver 200
Old Fashioned 206
Singapore Sling 230
Tequila Sunrise 253
Black Russian 291
Pina Colada 297
White Russian 360
Martini 413
Margarita 453
So go enjoy your long summer evenings, but remember that those refreshing cocktails can pack a powerful punch in calories.